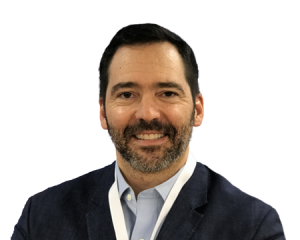 Avelino Parajón is Head of the Spine Section at the Department of Neurosurgery, Hospital Universitario Ramón y Cajal in Madrid Spain; and the Team Chair of Neurosurgery at Hospital Ruber Juan Bravo Quirón in Madrid, Spain.
He studied Medicine at Universidad Complutense de Madrid, Spain, PhD program at Universidad Autónoma de Madrid, Spain, Residency in Neurosurgery at Hospital Universitario Puerta de Hierro, Madrid, Spain; and Research Fellowship in MISS at Weill Cornell Presbyterian NY, USA.
He is currently the Vice president of the Spanish Society of Minimally Invasive Spine Surgery (SEMISS), Chair of the Lumbar Degenerative Expert Group (LDEG) in AOTC, Member of the MISS Task Force in AOFoundation, and Co-Director of the European Course Minimally Invasive Spine Surgery (ECMISS).