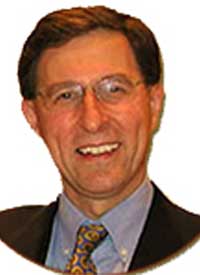 Rudolf Bertagnoli, MD
Rudolf Bertagnoli, MD, Germany
Past President 2004-2005 – Founding Member
Dr. Bertagnoli is the world's leading spine surgeon in the opinion of many medical professionals and patients. Nothing could be more evident of Dr. Bertagnoli's role as the world's leading spine surgeon in that he teaches spine surgery to other doctors all over the world. He has instructed more than 2,500 doctors from more than 55 countries. As of December 2008 he has completed over 3,000 artificial disc replacements (ADRs) and over 5,000 anterior approaches to the spine, making him the most experienced ADR surgeon in the world. Dr. Bertagnoli is the only ADR surgeon, who has peer-reviewed analysis of the results of his work.
Furthermore, Dr. Bertagnoli is leading the development of 360 motion preservation surgical techniques. This is an important concept for those who have degenerative scoliosis, which is a condition, which causes rotation and curvature of the spine in adults due to compromises of the intervertabral discs. New techniques such as the Dynamic Stabilization System are directly applicable to this condition. Furthermore, severe facet hypertrophy is no longer an impediment to motion preservation with the Total Spinal Motion Segment (TSMS) implant.
Dr. Bertagnoli stays atop of his profession by setting aside time for active research, whereas most surgeons remain focused only on their daily practice. As a result Dr. Bertagnoli, who was initially trained as a mechanical engineer, has played a significant role in the development of the Prodisc artificial disc replacement and the surgical procedure to implant it. He is also the second surgeon to have implanted the Maverick artificial disc replacement. Research is a never-ending task, especially in the very complex field of spine surgery. New treatments are always under development.
Dr. Bertagnoli believes that for the best outcome, research and any standard medical procedure must be correctly applied to the unique circumstance of the patient with back pain. Therefore, he with other doctors on his staff extensively examines all patient records, images and pain questionnaires before the patient arrives. To get the best diagnosis and treatment plan possible, sometimes Dr. Bertagnoli will request more images or other tests before a final diagnosis and treatment plan are made. Although this may seem tedious to some, it is necessary to avoid surprises after the patient arrives. Of course, upon arrival at Pro Spine extensive exams of the patient will take place before surgery.
Dr. Bertagnoli follows the conservative approach to spine surgery, i.e. spine surgery should never be conducted without a clear indication it is needed. If there is no clear indication for spine surgery, then conservative non-invasive techniques should be used first. Warmth, electrotherapy, physiotherapy, medication and osteopathic techniques are example of non-invasive treatments available at Pro Spine. More aggressive non-surgical techniques such as injections for pain are also available. Because it is often impossible to predict the progression of spine disease, no prophylactic surgery is done, although the patient may request it.