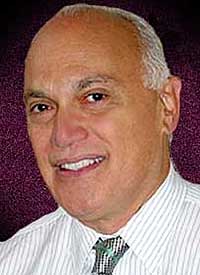 Stephen Hochschuler, MD
The co-founder and chairman of the board of the Texas Back Institute, Stephen Hochschuler, M.D., is a board certified orthopedic surgeon with outstanding credentials and expertise in the treatment of the spine.
A graduate of Columbia College in New York, Dr. Hochschuler received his medical degree from Harvard Medical School. He completed an internship and surgery residency at Boston City Hospital and an orthopedic surgery residency at the University of Texas Southwestern Medical School in Dallas.
Dr. Hochschuler has been in private practice since 1977 and is licensed in seven states: Texas, Arizona, Colorado, California, Florida, Georgia and Massachusetts. He currently divides his time between TBI offices in Plano and Phoenix, and has staff privileges at several hosptials: Presbyterian Hospital of Plano; Frisco Medical Center; HCA Medical Center of Plano; and Arizona Surgical Hospital, John C. Lincoln North and John C. Lincoln Deer Valley, all in Phoenix. In addition, the doctor is a clinical instructor at the University of Texas Health and Science Center Southwestern Medical School.
He has founded several medical-related companies, including Back Systems, Inc., a risk management company in Dallas; and CompTain, Inc., a worker's compensation PPO. He also served on the advisory boards of CeDaR Surgical, Inc. and Advanced Medical Technologies, Inc., and as a trustee with Picower Institute for Medical Research.
Dr. Hochschuler is a member of numerous national and international professional organizations including the American Academy of Orthopedic Surgeons; the American Pain Society; North American Spine Society; and the Southwest Chapter of the Society of International Business Fellows.. Internationally, he is a member of the International Intradiscal Therapy Society; the International Society for Minimal Intervention in Spinal Surgery; the International Society for the Study of the Lumbar Spine; and is a founding board member of the Spinal Arthroplasty Society. He has also been a founding board member of The American Board of Spine Surgery and The American College of Spine Surgery.
He is published in a wide range of professional journals, and has delivered numerous presentations worldwide. He has published two books for the lay public: "Back In Shape" and "Treat Your Back Without Surgery".