Miami Educational Event
Sponsored by Pacira Biosciences and Spineology


Tuesday, December 13, 2022
5:00pm – 10:00pm
Miami, FL
Event Faculty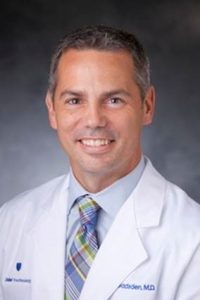 Jeff Gadsden, MD
Jeff Gadsden is an Associate Professor of Anesthesiology at Duke University, and Chief of the Division of Orthopedic, Plastic and Regional Anesthesiology. He graduated with an M.D. in 1999 from Queen's University, Canada, and undertook training in anesthesiology at the University of Toronto and St. Luke's-Roosevelt Hospital in New York City.  Dr. Gadsden holds fellowships with the Royal College of Physicians and Surgeons of Canada (Anesthesia) and the Australian and New Zealand College of Anaesthetists, and is board certified by the American Board of Anesthesiology.  After working in both Canada and Australia, he decided to return to the U.S. to focus on his teaching and research interests, which include ultrasound-guided nerve blockade, the monitoring of regional anesthesia, trauma, and education.
Mike Wang, MD, FACS
Dr. Michael Y. Wang, MD, FACS, is chief of neurosurgery at the University of Miami Hospital, where he also serves as spine neurosurgery fellowship director and is a professor with tenure of the Departments of Neurosurgery and Rehab Medicine.
Event Agenda
Hands-on Lab Sessions
Pacira: Regional Blocks: Live Model Scanning/ Spine Phantom Model
Spineology: Realspine Hands-on Targeting/Discectomy Workshop/Filling Hands-on
Didactic Sessions
Current trends in outpatient spine surgery
1.    ERAS Recovery in Spine
1.    How do you get started
2.    Outpatient Spine – Some Cases/ Papers
3.    The Minimally Invasive Requirement
4.    Guidelines
5.    ERAS Protocols
6.    Regional Anesthesia Pain Management
Implementation
1.    Value Proposition
2.    Minimally Invasive Spine Techniques
3.    Getting Regional Block Program or Surgeon Pain Management
Following the didactic sessions, there will be cocktail hour and then a sit-down dinner for attendees.
For more information, email info@isass.org